Gower is a peninsula situated in South Wales projecting westwards into the Bristol Channel.
BEACHES
Four of Gower's beaches have Blue Flag beach awards for their high standards.
Port Eynon is a stone's throw away from our caravan park, and is made up of a long, sandy beach with sand dunes and rock pools. Port Eynon also offers plenty of places to eat. You'll always get a warm welcome at the Smugglers' Haunt and Ship Inn, and there's also a Fish and Chip shop on the beach front!!
The other beaches on Gower have been given the Green Coast Award for natural, unspoilt beauty.
Rhossili Bay is one of the most popular in Europe, and it has a 3 mile sandy beach well know for its outstanding surf.
The other bays in close proximity of our luxury lodges are:
CASTLES
There are six castles located on Gower:
All these castles are surrounded by scenic, coastal paths.
WALKING ROUTES
2012 marked the opening of the Wales Coastal Path, and this was the first coastal path to wrap around the coastal border of an entire nation.
This coastal path provides walking routes to suit all ages, abilities and fitness levels.
You can also download the Gower Walking App by clicking on the links below: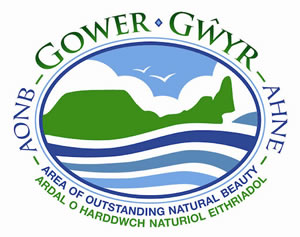 OTHER ACTIVITIES